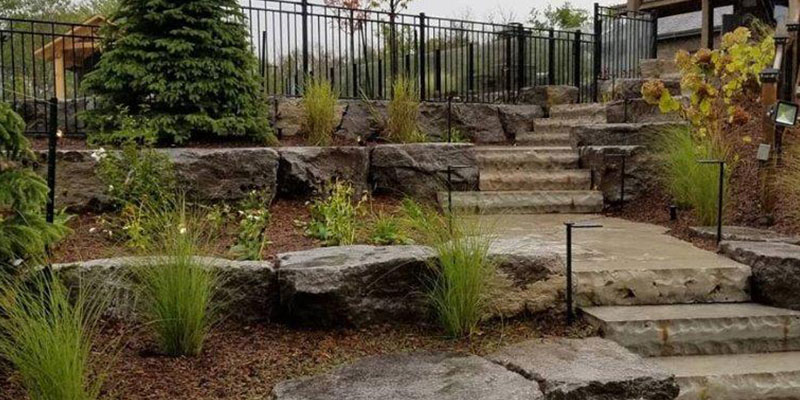 There are lots of things that you can do to improve the look of your home on the inside and the outside. One of the best ways that you can improve the exterior look of your home is with the right landscaping to make your yard look finished. A retaining wall is a great way to ensure that your yard looks finished, clean, polished and makes great use of space with a sloped property. Here at Maxwell Stone, we would love to give you the tools or the assistance to ensure that your property has the right retaining wall for your needs.
When building a retaining wall, one of the best things that you can do is get the help of a professional, like one of ours from Maxwell Stone. Without the right professional to help you build your retaining wall, you run the risk of the soil and land sloping continuously and ruining your retaining wall. This not only is unsafe, but makes your retaining wall look old, crumbling and disheveled, even if it's relatively new.
If your property is on a slope, a retaining wall is a great way to help your property look finished, clean and useable. Instead of having one large slope that you can only use for exercise when your stair-climber is broken, you'll have access to different levels and spaces that can become integral parts of your yard. To learn more about how a retaining wall can work for your property, give us a call here at Maxwell Stone today.