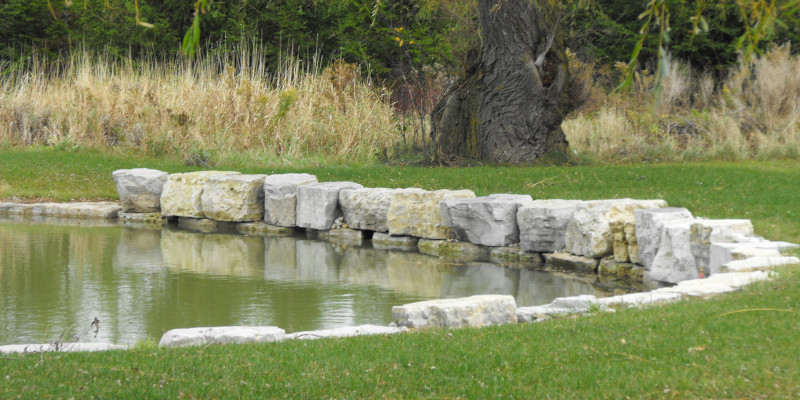 Retaining walls in residential landscaping can be very expensive, which is probably why some homeowners are tempted to take on the project on their own. Unless you have a background in building retaining walls, we highly advise against making this a DIY project. Why? Simply because there are so many things that could go wrong.
A retaining wall is a highly functional part of your landscape—it is not just for looks. The functionality of the wall will be affected by how well it is made.  For example, a retaining wall that is meant to prevent soil erosion in a specific area of the yard will not be able to execute that purpose if it is poorly built or does not have proper drainage. You may have soil and water flowing through gaps in the wall and quickly cause it to fail.
Any retaining wall that is higher than four feet will require a professionally-engineered design based on city codes and regulations. Since you have to pay for that anyway, you might as well just roll it into the cost of having an experienced professional install your retaining wall to avoid future problems. A poorly built retaining wall will not last very many years so you would also have to spend the money to repair or replace your retaining wall if you choose to build it yourself. On the other hand, an expertly built wall should last a lifetime. A retaining wall—built correctly—can provide you with a beautiful, functional landscape while raising the value of your home at the same time.