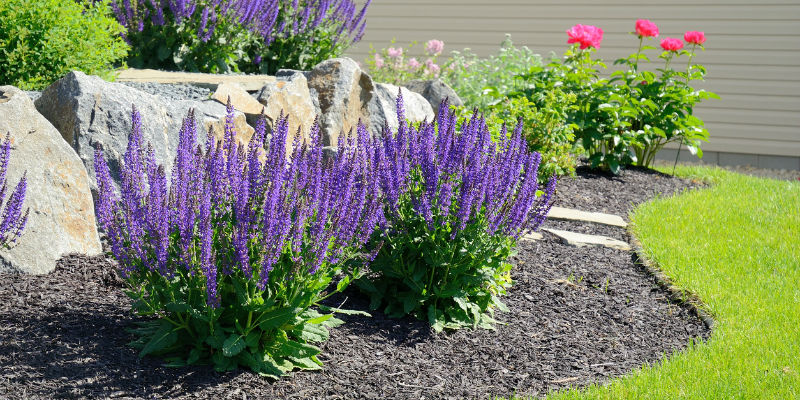 There may have been more than one occasion when you looked at your outdoor space and wondered if there wasn't some feature you could use to enhance your space. The more important question, however, is how to make your landscaping look unique without trying too hard. One solution that many homeowners enjoy is stone landscaping because of its versatility and utility. Here are four unique stone landscaping ideas you may enjoy incorporating in your outdoor space:
1.  Outdoor Seating – Natural stone comes in all shapes, sizes and colours, so it's not hard to visualize a place where you can add an outdoor seating area that is complementary of your outdoor space. You can easily find the right size stone landscaping products to create a place for enjoyment year after year.
2.  Entertainment Area – Do you love to host outdoor events, plan garden parties, or have family over for picnics? Stone landscaping can be the ideal addition to your outdoor entertaining area, whether you add a table and benches or create some other unique place for enjoying company outdoors.
3.  Subtle Gardens – Your gardens offer their own special beauty each season, but sometimes you need a little pick-me-up when the flowers aren't in bloom. Stone landscaping looks beautiful with colourful flowers and with snow caps so your gardens are never without eye-catching interest.
4.  Stone Solitude – Perhaps one of the best things about stone landscaping is that it can be used to make a statement, or it can have a subtler approach. If you have a certain outdoor area that could use a fresh perspective without taking away from the other landscaping tasks you've completed, stone landscaping may be just the addition you need. Next to a tree or at the entrance to your home, you will only get great results from adding subtle stone features.
You'll find some great options when you shop for natural stone with us at Maxwell Stone. Contact us today to choose your favourite stone landscaping products.