Think outside the countertop! There are several different ways to use granite.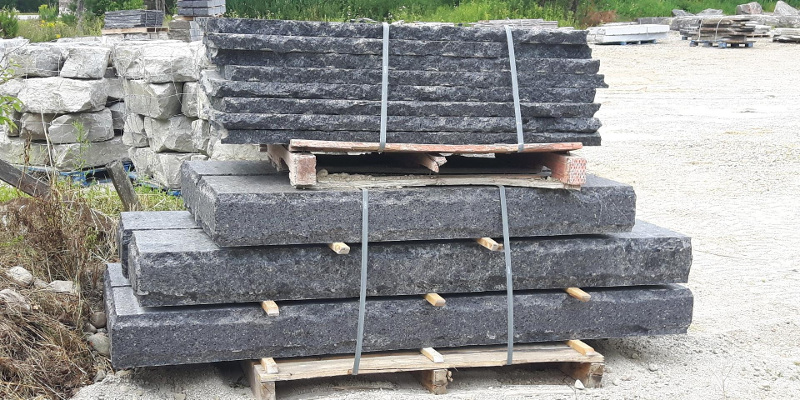 When someone mentions granite, what is the first thing that you think of? If the next word you assume will come after granite is "countertop" then you're certainly not alone! Granite has been used as a durable countertop material for decades now with no real sign of going out of style any time soon. While these honed and polished slabs are often what you think of when you think of granite, the raw form of this material is equally useful for a variety of outdoor landscaping purposes in Muskoka, Ontario. At Maxwell Stone, we have a few ways that you can use granite in your landscaping that you may not have thought of before, including:
Steps- Granite steps are available in many shapes and sizes.
Pathways- Granite flagstone.
Boulders- Large granite boulders can serve as retaining walls or focal points in your yard's landscaping.
Gravel- Crushed granite can easily be made into gravel to do anything from line driveways to walkways.
Pathways- Granite pavers or crushed granite can both serve as great materials for pathways in your yard or to your home.
Flagstone- Granite flagstone.
At Maxwell Stone, we have a wide variety of granite colours that you can choose from for your needs. If you have any questions about granite or our other stone products, contact us today!
---
At Maxwell Stone, we offer granite products to residents of Toronto, Newmarket, Aurora, Vaughn, Innisfil, Barrie, Collingwood, The Blue Mountains, Thornbury, Muskoka, Orillia, Southern Georgian Bay, Grey County, Meaford, Owen Sound, Orangeville, Thornhill, Scarborough, Woodbridge, Mississauga, Brampton, Caledon, Mono, and Bramalea, Ontario.