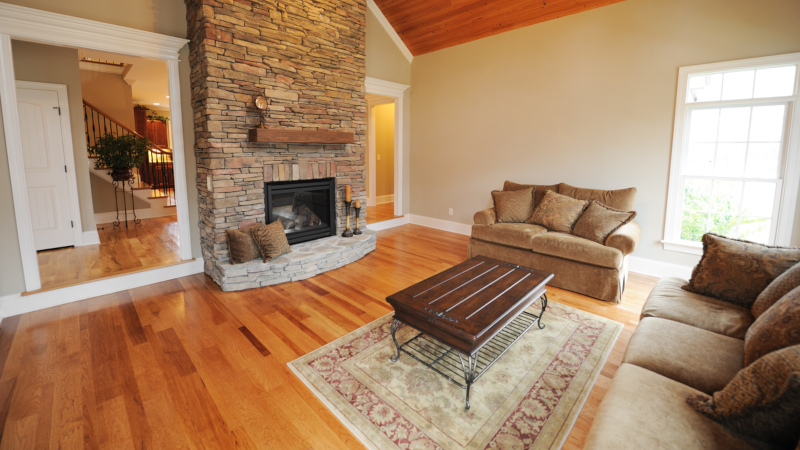 A fireplace is a great addition to any home. Not only does it give your living room a bit of style and a feature that many homeowners look for in a room, but it also provides practical use as a source of extra warmth. A little extra warmth is something that everyone is looking for in the freezing winter weather! Instead of sipping hot cider next to a bland and boring builder-grade fireplace this season, why not kick off the holiday season with a beautiful custom stone fireplace.
Custom stone fireplaces are a great addition for any home during the holidays. Those of us who have a lot of family or parties during the holiday season will enjoy having a beautiful feature in their home that their guests can enjoy. Additionally, because a custom stone fireplace is something that can be completed relatively quickly in terms of home improvement projects, the installation won't interfere with your busy holiday timeline.
Would you like a big hearth to sit upon? A large mantel to hang your family stockings from? Perhaps you just dislike the outdated tile that the previous homeowner installed. All of these are great reasons to get yourself a custom stone fireplace that you can enjoy throughout the entire holiday season this year.
Don't spend another year looking for a better place to hang your stockings because you don't like your outdated fireplace. Instead, come see us at Maxwell Stone for information about how we can help you get a stone fireplace you'll be proud of.